Would you like to have some practical guidance on how to grow as a godly woman, but are at a loss in finding someone who is able to invest in you?
You're definitely not alone in longing for mentorship and discipleship. I know the struggle is real and the need is valid, so I've come up with a solution to help you grow spiritually, embrace your life today, and uncover your God-given purpose.
Through the Biblical Mentoring Intensive, I will serve as your virtual mentor and coach, helping you discover:
the foundation of Word and worship
understanding your story and wiring
establishing your values and vision
considering your relationships, responsibilities, rhythms, and impact
As a coach, I worked with hundreds of women, helping them discover their God-given purpose and potential.
Yes, it really does help to have someone to talk to when it comes to gaining clarity and establishing a vision for moving forward in spiritual growth and life purpose, but I believe if you're willing to put in the work through this course and meet with God in the journey, you can find experience real and lasting growth.

Yes, I have witnessed real transformation in women committed to going the distance with God.
There is no reason the same can't be said for you.
With the tools, resources, and opportunities provided in the Biblical Mentoring Intensive, you can grow spiritually and define your God-given purpose moving forward.
Ready to get started? I hope so!
Because there is more in store for you!
If you're ready to jump-start your growth . . .
Through the Biblical Mentoring Intensive you get virtual mentoring and coaching through a biblically-steeped curriculum.
With this Intensive, you get:
1 - The Complete Online Course with practical biblical teaching videos and worksheets to guide you into spiritual growth and transformation.
2 - Optional: Access code to the Highlands Ability Battery, which is the most thorough and thoughtful personality, communication style, and work-type assessment available. Compared to Strength Finders, Enneagram, and DISC assessments, the Highlands (HAB) offers you much more. With your HAB results, you'll understand the way you think, how you solve problems, why you respond to stress the way you do, why certain people rub you the wrong way and what you can do about it. Plus, you'll discover your best work-type matches, which will help you approach the way you run your home, invest in ministry, and pursue employment from a fresh and energized perspective.
3 - Optional: One 45-minute Coaching Session with Elisa Pulliam
If you'r ready to grow spiritually, emotionally, and relationally, the Biblical Mentoring Intensive is for you!
HOW DO YOU GROW SPIRITUALLY?
EXPERIENCE THE BEST OF
BIBLICAL MENTORING AND COACHING

Your Instructor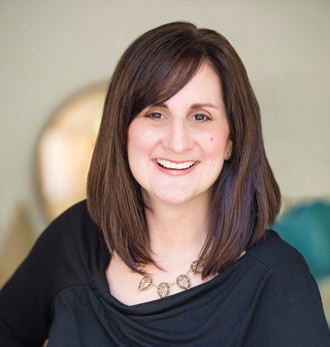 Elisa Pulliam counts it a privilege to work with women from all over the world, and in all seasons and stages of life, helping them discover how to join God in His work.
She is the founder of More to Be, a ministry devoted to helping women to experience authentic life change and lasting impact through a fresh encounter with God and His Word. Elisa is also certified life coach, mentor, speaker, podcaster, and author of numerous books and resources, including Meet the New You: A 21-Day Plan for Embracing Fresh Attitudes and Focused Habits for Real Life Change, Impact Together: Biblical Mentoring Simplified, and Unblinded Faith: Gaining Spiritual Sight Through Believing God's Word.
As a result of what Elisa has experienced through God's redeeming work in her life and twenty-plus years in ministry, she fully believes that a changed-by-God woman leaves a life-changing legacy that gives Him all the glory.

She and her husband, Stephen, savor life together with their four children. Connect with Elisa at moretobe.com.
WHAT IS THE BIBLICAL MENTORING INTENSIVE?
This opportunity is designed for women seeking the kind of mentorship that will infuse their faith and jumpstart spiritual growth.
The goal is to harness motivation, establish a vision, and create a rhythm for cultivating a vibrant relationship with God steeped in the Word and the biblical disciplines for the sake of becoming the kind of woman who can give back.
VIDEO SESSIONS PACKED WITH CONTENT
The Biblical Mentoring Intensive is built upon a foundation of steeped content that encourages and equips you to create a life steeped on Biblical values and principles. Each of the four videos sessions includes worksheets and resources to help you process through and apply the content.
The Biblical Mentoring Intensive will enable you to focus on:

how to study Scripture and apply it
carving out time for rest and refueling
living according to your core values
writing a mission statement and goals
developing a lifestyle of worship
cultivating a meaningful prayer life
time management and organization
setting priorities and boundaries
developing communication skills
nurturing relationships
uncovering your calling
and more . . .
Are you ready to grow in your faith and discover the beauty of your God-given purpose and impact?
Take this next step on the journey of life transformation and legacy impact.
Frequently Asked Questions
When does the course start and finish?
The course starts now and never ends! It is a completely self-paced online course - you decide when you start and when you finish.
Really, there is live coaching with this course?
Yes! You have the option to book a single live coaching session with Elisa Pulliam for an additional fee after you complete the Highlands. The instructions for booking your sessions is included in the Introductory session.
What exactly is the Highlands?
The Highlands Ability Battery is a method, a model, and a process of self-discovery which enables you to look at your whole-life picture and pinpoint your God-given abilities and personal style as it pertains to interacting with others. The battery reveals how you problem solve, where you get your energy from, and how you connect with others, providing you with a framework for approaching relationships, educational studies, and career pursuits. It is a three-hour online test divided into 19-timed segments. To learn more, ask Elisa!
How long do I have access to the course?
How does lifetime access sound? After enrolling, you have unlimited access to this course for as long as you like - across any and all devices you own.
What if I want a refund?
Because this course includes downloadable content, we can not offer a full refund.